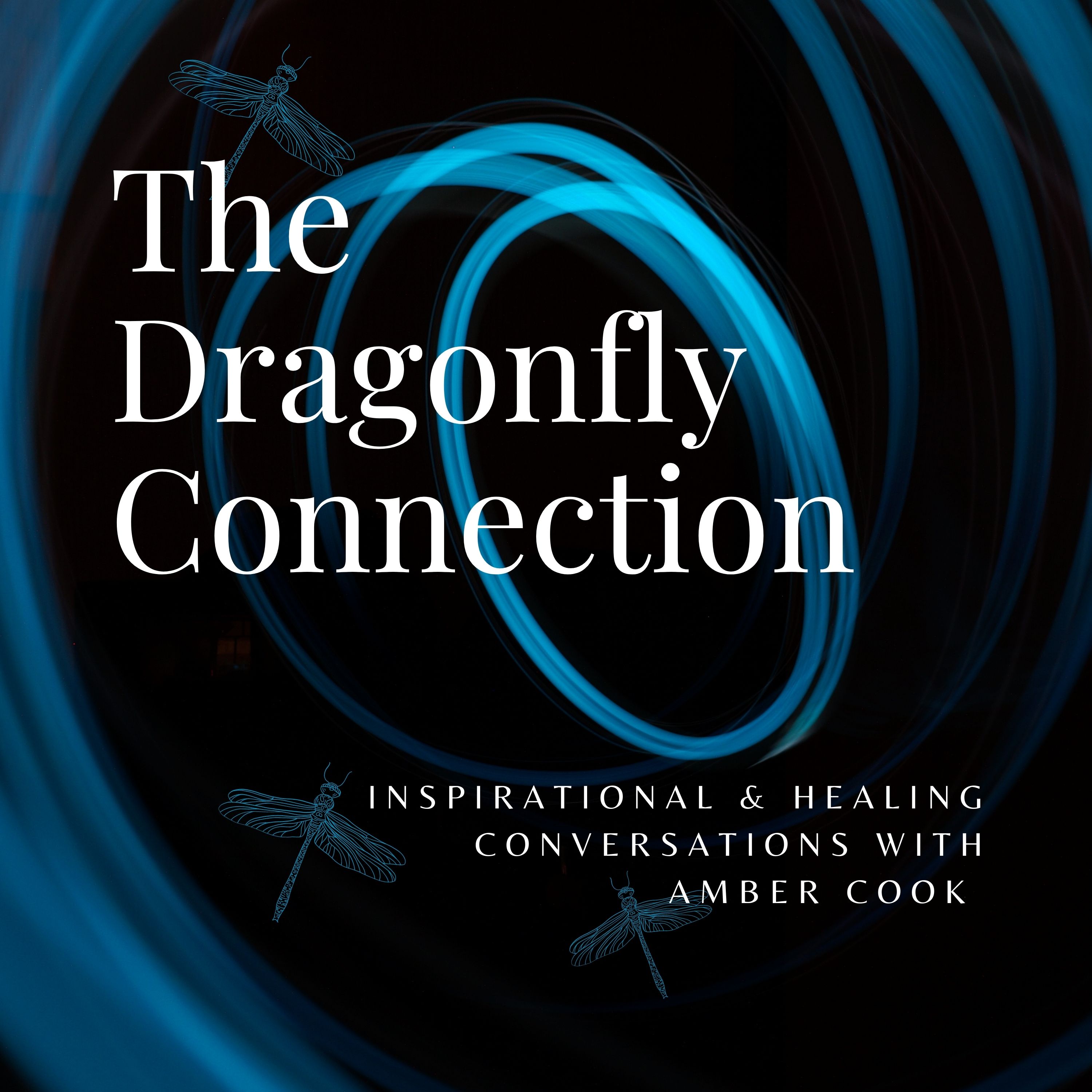 The dragonfly carries the wisdom of mental maturity, change, transformation, adaptability, self-realization, and the deeper meaning of life. These are the gifts that Amber and her guests offer listeners of The Dragonfly Connection podcast. 2020 set off a chain of events that has changed us forever and for many of us - forced us to face our unhealed mental and spiritual wounds. During this time of change and surrendering join Amber (The Dragonfly Momma) and her guests every week for open - honest - real (and healing) conversations to help you on your healing journey. New episodes out every week. Follow Amber on Instagram @the_dragonfly_momma
Episodes
Wednesday Jun 01, 2022
Wednesday Jun 01, 2022
"Curiosity is the gateway drug to intuition" - Kimberly Spencer 
Kimberly Spencer is an award-winning high-performance, trauma-informed coach and trainer, Amazon best-selling author, TEDx speaker, and the founder of CrownYourself.com.
From her entrepreneurial beginnings at five selling bags of glitter-water to her neighbors, to becoming an award-winning screenwriter, certified Pilates instructor, Miss Congeniality, and six-time WEGO Health Activist Award nominee, Kimberly is proof that it's better to make your own mold than to conform to someone else's. She and Amber talk a ton about this topic in this episode along with her own healing journey, the mother wound (and the father wound), drama triangles and so much more good stuff to help you on your life and healing journey. 
Kimberly's work has been featured on Netflix, The CW, ESPN, Chicken Soup for the Soul, and NPR, and in Thrive Global, CNBC, and Forbes. We are so honored to have her part of the Dragonfly Connection now! 
Let us know what you thought of this episode in The Dragonfly Connection Community! 
All the ways you can connect with Kimberly are listed below. 
***Something happened to Ambers mic during this recording, cause it's definitely a little off. But, it shouldn't ruin your experience. Please refrain from dinging her reviews because of it. Instead, please share with your friends and leave a review about the wonderful content rather than mic error. 
Website: https://crownyourself.com
Facebook: https://www.facebook.com/crownyourselfnow
Facebook Group: https://www.facebook.com/groups/crownyourself/
Instagram: https://instagram.com/crownyourselfnow