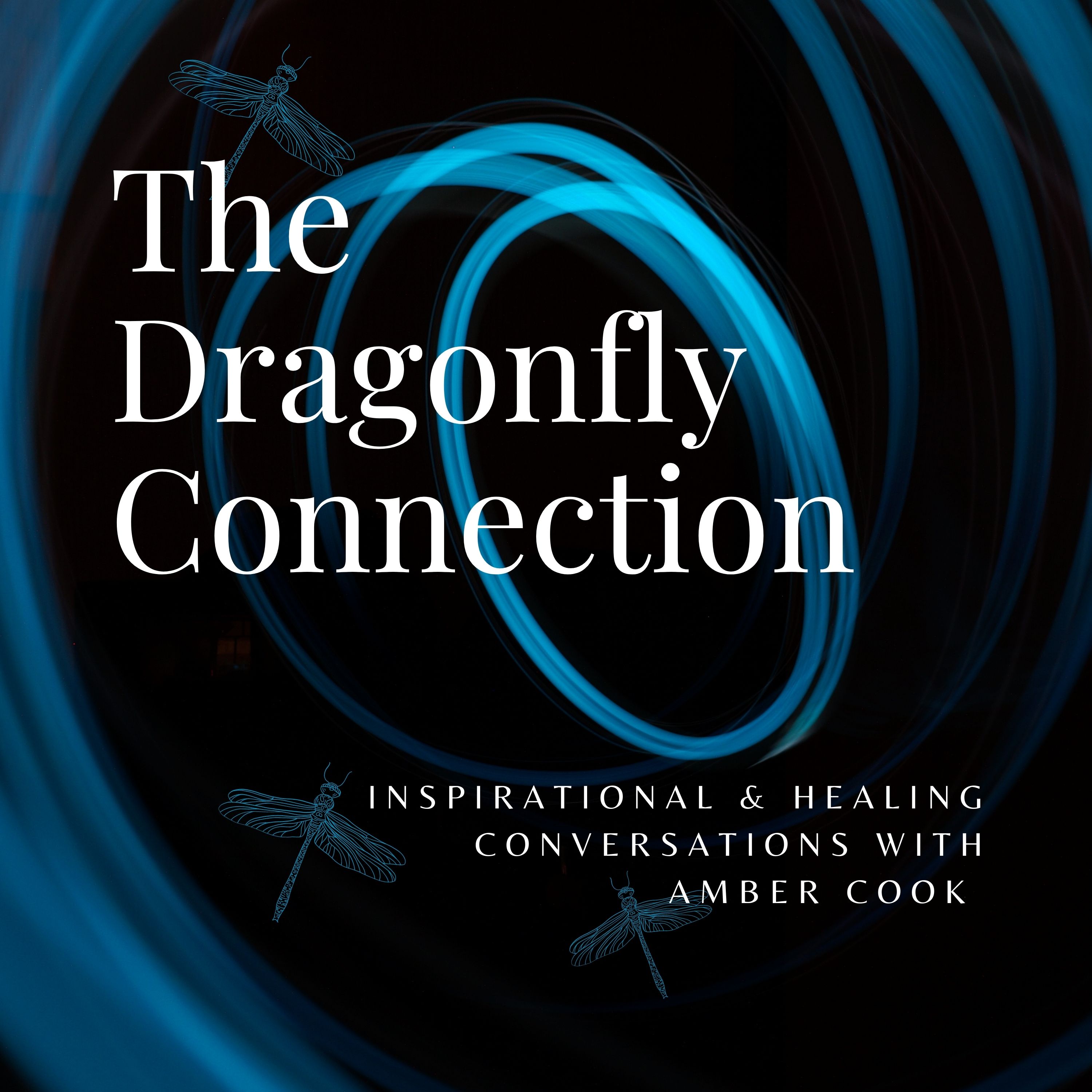 The dragonfly carries the wisdom of mental maturity, change, transformation, adaptability, self-realization, and the deeper meaning of life. These are the gifts that Amber and her guests offer listeners of The Dragonfly Connection podcast. 2020 set off a chain of events that has changed us forever and for many of us - forced us to face our unhealed mental and spiritual wounds. During this time of change and surrendering join Amber (The Dragonfly Momma) and her guests every week for open - honest - real (and healing) conversations to help you on your healing journey. New episodes out every week. Follow Amber on Instagram @the_dragonfly_momma
Episodes
Wednesday May 18, 2022
Wednesday May 18, 2022
Are you not living your best life because anxiety and depression are holding you back? 
Ambers guest, Grounded Alignment Practitioner, Elizabeth Sloan wants you to know that you are not "broken" or "less than", you just need the right support to reconnect you with your ideal manifestation of yourself in this world. 
She says, when you are grounded as yourself, you really can deal with all the challenges that come up from a place of inner calm and equanimity. In this episode, Elizabeth shares some proven, effective resources and technologies to help you do just that.
In this episode she also shares an easy tool she uses for herself to bring her greater joy and peace every day no matter what's going on in her life. It's something anyone listening can do and doesn't cost a thing!
Amber will be getting healing session with Elizabeth the week this episode lands, as she is currently in need of some outside support to help her process some trauma triggers. You can hear more about that and her experience as a client of Elizabeth's in the private Facebook Group, "The Dragonfly Connection".
The link to connect with Elizabeth....including a link to her weekly live meditation on zoom are below. She can also be found on Instagram and Facebook at Grounded Alignment.
Website:www.groundedalignment.com
Go to her website to register for her Free live Guided meditations every other Friday on Zoom.