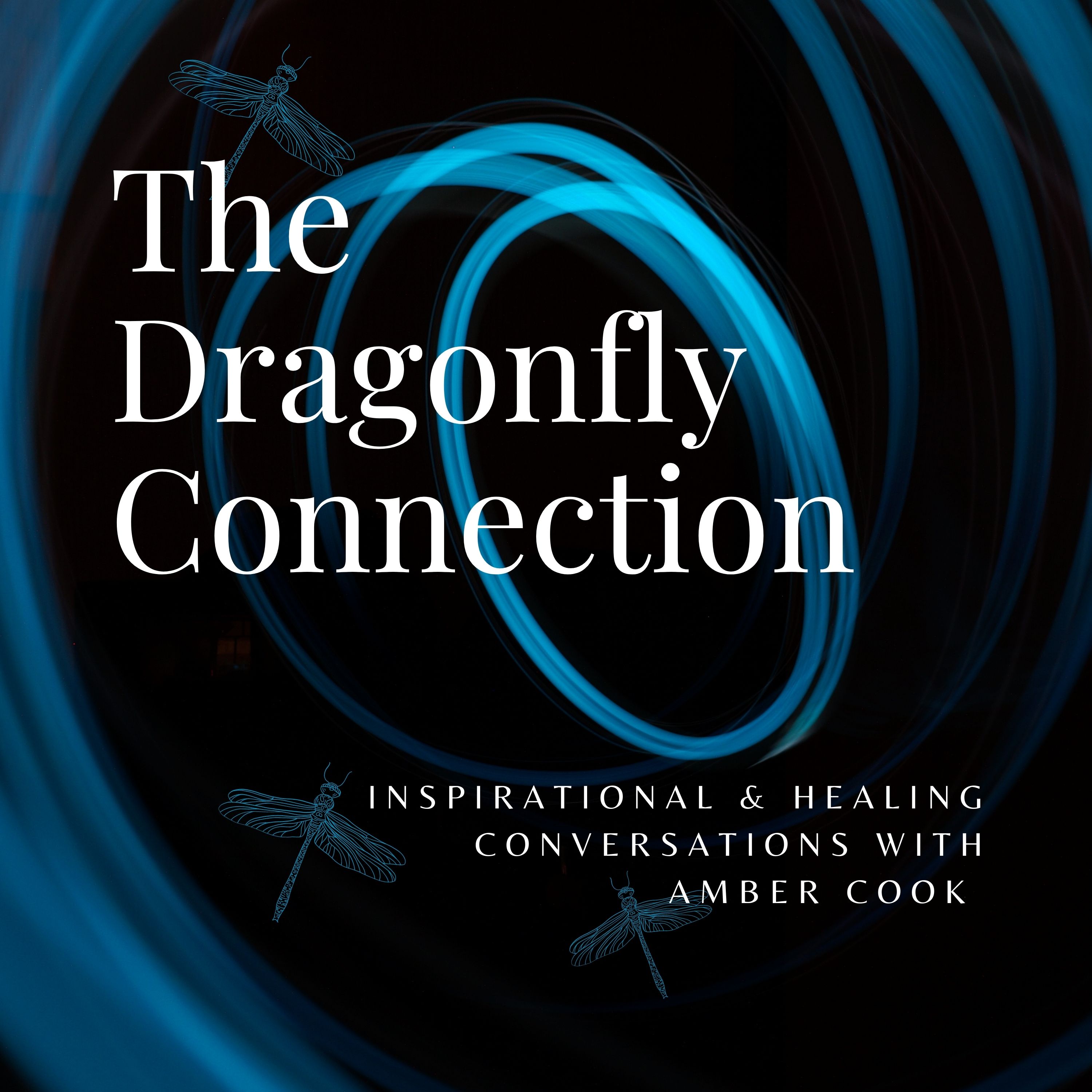 The dragonfly carries the wisdom of mental maturity, change, transformation, adaptability, self-realization, and the deeper meaning of life. These are the gifts that Amber and her guests offer listeners of The Dragonfly Connection podcast. 2020 set off a chain of events that has changed us forever and for many of us - forced us to face our unhealed mental and spiritual wounds. During this time of change and surrendering join Amber (The Dragonfly Momma) and her guests every week for open - honest - real (and healing) conversations to help you on your healing journey. New episodes out every week. Follow Amber on Instagram @the_dragonfly_momma
Episodes
Wednesday Aug 03, 2022
Wednesday Aug 03, 2022
"We're all healing beings."
Todays guest, Anna Marie Frank is a doctor of Traditional Naturopathy, brain health professional, certified mindset life-guide coach, and lover of life! She is an author, podcast host, and an employee wellness consultant. Her mission is to end mental health stigmas and help all people upgrade their brains and biology through lifestyle choices. 
She believes that our neural pathways can be rewired through using holistic modalities to work on the physical and energetic level. In this episode Anna Marie shares how she healed her own brain after years of depression and challenges with dyslexia and ADHD. 
And, if all of that isn't enough, she is also the author of the self improvement book, "Stop Bullying Yourself! For greater health, wealth, happiness, and success".
There are so many great tips in this episode! 
Connect with Anna Marie on Instagram @HappyWholeYou
Find out more at her website: www.happywholeyou.com
Check out her amazing podcast HERE.