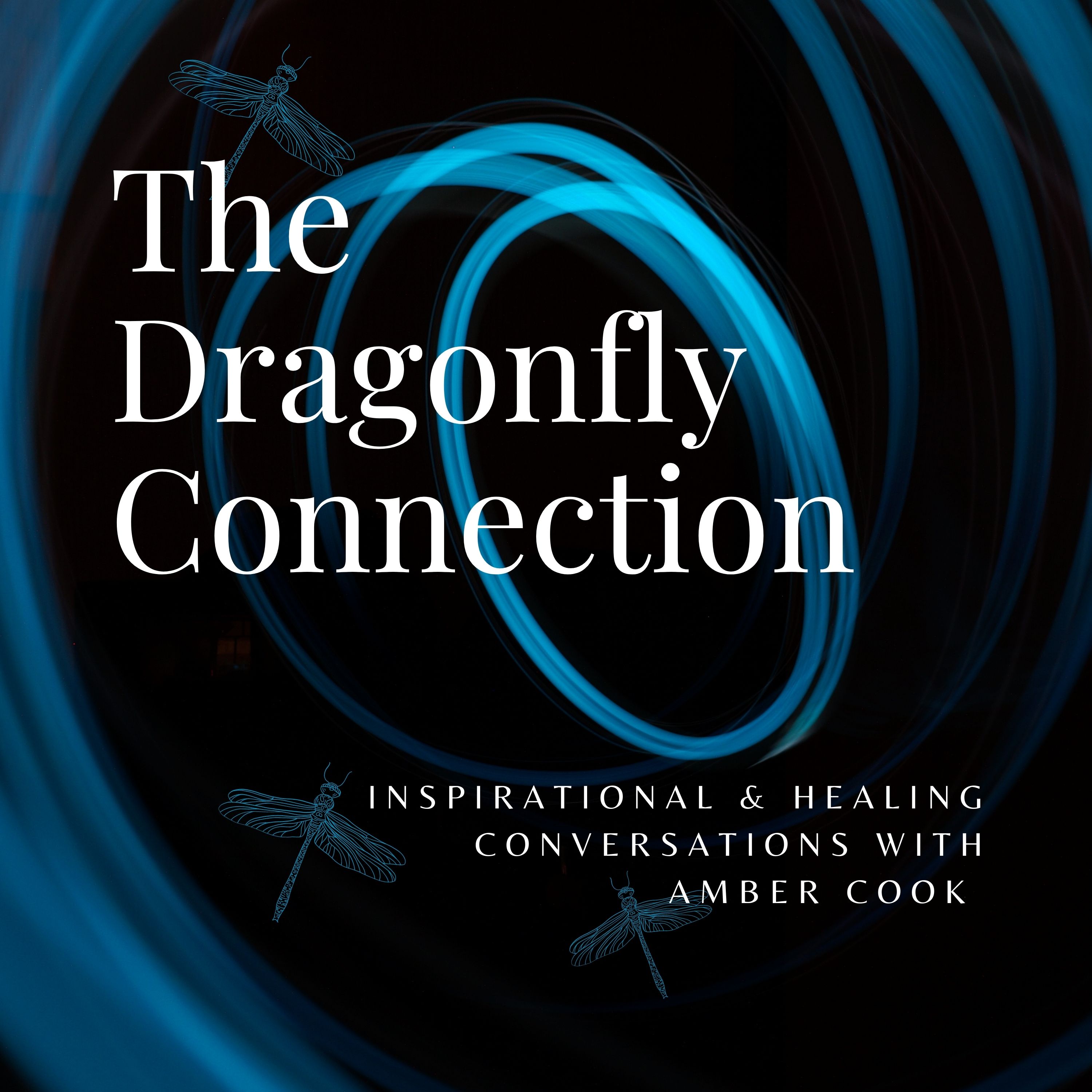 The dragonfly carries the wisdom of mental maturity, change, transformation, adaptability, self-realization, and the deeper meaning of life. These are the gifts that Amber and her guests offer listeners of The Dragonfly Connection podcast. 2020 set off a chain of events that has changed us forever and for many of us - forced us to face our unhealed mental and spiritual wounds. During this time of change and surrendering join Amber (The Dragonfly Momma) and her guests every week for open - honest - real (and healing) conversations to help you on your healing journey. New episodes out every week. Follow Amber on Instagram @the_dragonfly_momma
Episodes
Wednesday Jun 15, 2022
Wednesday Jun 15, 2022
Ambers guest today is Rachel West, and this is her 2nd time being on the podcast. Rachel is a Holistic Personal Growth Coach, Best Selling Author and the Founder of "Empowering Growth". She is also a Domestic Violence Victims Advocate and Community Health Worker. 
Rachel focuses on helping others with mindset improvement and their mental health with a specialty in addiction. She has a belief that you must do the inner work, if you ever want the outer to work; and understands first hand how releasing negative mental, emotional and behavioral programming helps you feel, hear and see new possibilities simply by shifting your thoughts so that you can achieve the results you dream of at a much higher level. 
One of her favorite quotes is from Stacey O'Byrne, "Choice is a powerful thing, suffering is always optional". 
Sometimes in our lives horrible things do happen, tragedies, traumatic experiences - things that are truly not our fault, and sometimes things that we don't have actual recognition of because they happened to us as children...or even to our ancestors. Those things/events have the potential to wreck havoc in our lives when just left to run amok in our subconscious. 
If left buried and untreated, they can lead to mental health challenges as well as addiction. In this episode, that's what the focus is - the buried emotions, the untruths we tell ourselves, and the programming...the roots of the problem. Then Rachel shares some ways to heal those things in your life and how to help others. Because, suffering is optional. We can all choose to start our healing journey or not. 
So, even if you haven't been touched by addiction in your family like Rachel and Amber have, this episode is one you need to hear...if not for you, for someone you care about. Then go share it with them! There's also a really easy self-awareness tool buried within their conversation that you can start using today. 
All the ways you can connect with Rachel are listed below. If you join The Dragonfly Connection Community on Facebook, you can ask her questions directly. It's a free group, Amber created to help us stay connected and empowered on our healing journeys.
Rachels Website: www.empoweringgrowthcoach.com 
Facebook and Her Private Group on Facebook  
And, on Instagram.